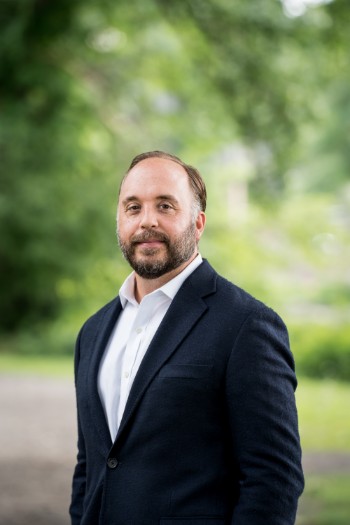 For over twenty years Joshua has used his storytelling skills to capture important moments in his clients' lives as one of the top photographers and videographers in the Hudson Valley and Catskills. Although he is originally from the South, in 2014 Joshua moved upstate after nine years in New York City. He hasn't regretted it for a second. He and his wife are now raising their daughter and two adopted beagle mixes in the Hudson Valley. Joshua and his family spend time between their home overlooking the Hudson River in Newburgh, and their evergreen forested property in the Catskills where they eloped a few years back. Joshua also has extensive knowledge of local hiking trails, the best place to get an authentic taco or molé, and where you might want to take some beautiful family portraits.
The history and beauty of the Hudson Valley have had an enduring influence on Joshua's life and work. He is passionate about Newburgh and its current growth, but also values the community that has been here for decades. As an agent and Hudson Valley local, Joshua's clients appreciate his artistic eye, community connections, and personal experience residing and working within these unique historic towns and cities along the Hudson River.
Joshua's dual career expertise will make any seller's listing stand out when it comes to implementing a modern digital marketing strategy and professionally photographing their property. His market knowledge, transparency, and calm southern demeanor help all of his clients successfully navigate buyer and seller markets. He'll introduce you to reliable contractors who will return your call; let you know if that historic property from the 1700's has 1,700 things to fix, and efficiently narrow down your home search to the gems you'll want to put a bid on.
Much like the weddings Joshua has photographed over the years, home buying or selling is a big moment in many of his clients' lives. Save time and contact Joshua today for a current read on the market and personalized home listings.