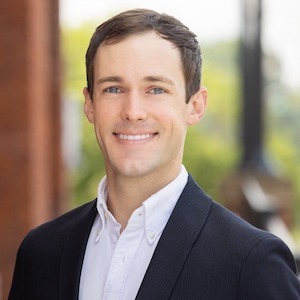 Carson traded Brooklyn Heights for the Hudson Highlands in 2020, three years after falling hard for the City of Newburgh, which feeds his love of architecture and vast natural settings. He's working on his own historic preservation projects and serves on the boards of the Historical Society of Newburgh Bay and the Highlands, and the Awesome Newburgh Foundation. Carson works with buyers, sellers, and renters and will gladly talk your ear off about Newburgh and the splendid mid-Hudson Valley.
Raised in Tucson, Arizona, in the storied Barrio Viejo, his historic preservationist family fostered his appreciation for restoration, rebuilding and remaking livable cities. In New York City, post-college, he spent seven years in television with MTV, HGTV and managing on-air talent for Stephen Colbert's "The Late Show."
As in Tucson, Newburgh was decimated by a massive-scale urban renewal scheme which robbed it of more than a thousand mixed-use buildings, but today the city is resurgent, with a dense, diverse, and walkable core, comprising New York State's second-largest historic district, just sixty miles upriver from NYC.